FINE GUNS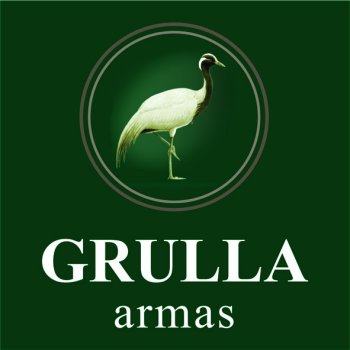 Grulla Arms
On our recent trip to the IWA Show in Nurnberg, Germany, Gurney and I had the opportunity to talk with Jose Luis Usobiaga and his son Inigo. They run Grulla Arms in Eibar, Spain.
We had an extremely pleasant and productive conversation and we had the opportunity to look over their fine guns that they offer. We have decided to add them to our web site.
Grulla Arms is a 75 year-old company that is dedicated to bringing beautiful, high quality weapons to the hunter and collector. In the following pages, we show all their offerings that can be ordered through Cherry's. Estimated lead time is around 5 to 6 months for these beautiful creations.

Cherry's Fine Guns
3408 West Wendover Ave. Suite N
Greensboro, NC 27407
Phone: 336-854-4182 * 24-Hour Fax: 336-854-4184
(Open Mon-Fri 8 to 5, closed Sat & Sun)

E-mail us here at Cherry's!

Return to Cherry's Home Page!